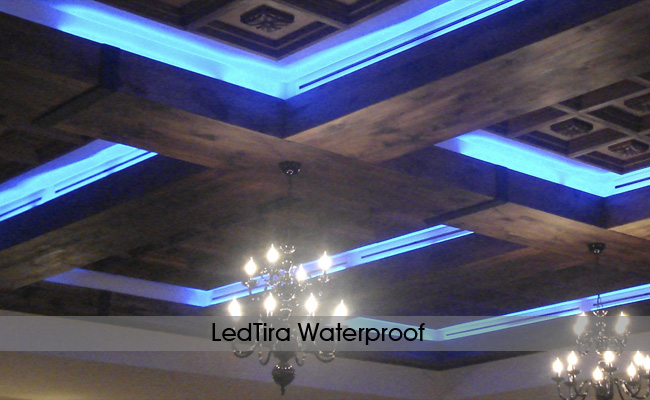 La nueva línea de LED tira waterproof está equipada con LED 5050 (trichip) de alta luminosidad y encapsulada en
aluminio con lente de 30º, 60º o 120º, permite un grado de protección IP65 para todas las aplicaciones pues
permite una limpieza directa sin ninguna precaución, ideal para la iluminación indirecta en tallas, vitrinas,
muebles de cocina, iluminación de exterior, etc.
This new waterproof light in line is equipped with high brightness 5050 LEDs (trichip), assambled in an aluminium
profile and with 30º, 60º or 120º lens. It gives IP65 protection index and can be cleaned without taking special
measures. It is highly recommended for indirect illumination, kitchen furniture, showcases, outdoor lighting, etc.