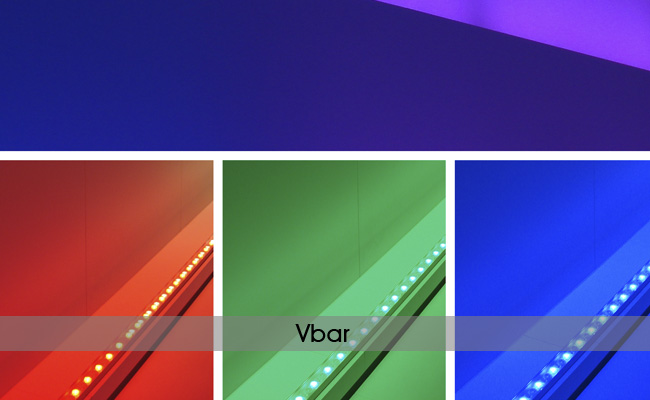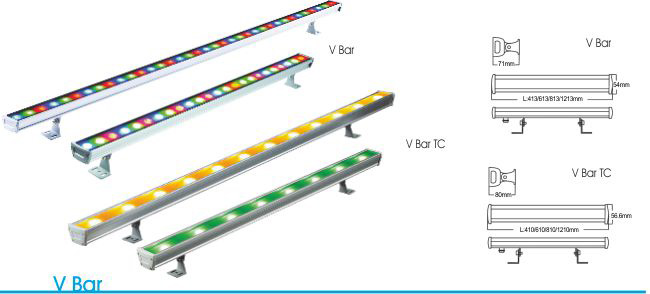 La gama VBar esta disponible en cuatro versiones de 12, 18, 24 o 36 LEDs, en el modelo VBAR y cuatro más en
el modelo VBar TC (Led Tricolor). Estas gamas son IP65 por lo tant oapropiadas para su uso en exteriores para
iluminación de fachadas vallas puentes etc. La perfecta combinación de óptica y LED asegura una mezcla de
color y una potencia luminosa sorprendente. Todos los componentes de la barra VBAR están testados para
obtener el mejor rendimiento.
Vbar range is available in four versions with 12, 18, 24 or 36 leds for both the Vbar and Vbar TC (tricolor led). As
they are IP65, they are suitable for outdoor ilumination, facade lighting, billboards, bridges, etc. The perfect
combination between optics and leds ensures a mixture of colurs and a surprising and powerfull illumination. All
componentes at the Vbars are tested to get the best performance.